255.95% increase in revenue through organic traffic
What they say about us...
We've worked with Levity for a number of years during which period we have seen our website traffic, keyword rankings, domain authority and organic inbound lead generation improve thanks to their efforts.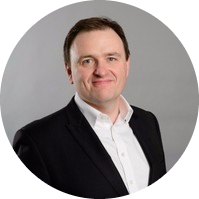 Sean Huggett
Managing Director
Our strategy
Our approach focused on the 3 core pillars, technical, relevance and authority. Through a detailed technical audit of the website we identified edits to be made and devised a link-building strategy that would focus on creating engaging content that would help them to stand out above their competitors.
We also managed their Google Ads campaigns, optimising the ads, conducting new keyword research and making them more efficient yet cost effective.
The results
Our combination of technical fixes, content creation and backlink strategy enabled Evalian to not only catch up with their competitors but to surpass them. They are now ranking on page 1 of Google for a range of key terms and saw their revenue shoot up as a result.
155.95%
Increase In Visitors To The Website
1.2K
New Visitors Through Organic Traffic
255.95%
Increase In Sales Through Organic Traffic