Link Building Done Properly
Get a sample of high-quality backlinks for your project
Manual Outreach
Consistent Quality
Competitor Research
Bespoke Strategy
Links matter
& we know how to get them
Link building has always been an integral part of any successful SEO strategy and getting this process right is as important today as it has ever been. That's where a top notch link building agency can set you apart. We create innovative link building strategies based on deep research that will improve your search engine rankings and help you become more profitable.
As one of the UK's leading link building agencies we know how to develop a unique link building strategy for each of our clients designed to earn links from highly authoritative websites and blogs within your industry. The aim of earning these links is twofold.
1. It will increase the overall strength of your website and that of the landing page the link is pointing to.
2. It will drive relevant traffic to your website that has the potential to convert into paying customers. There's no point in having a link from an irrelevant website that isn't going to send real people who are interested in your products or services to your site.
Most link building services offer link packages which offer clients pre-arranged links from their own network of sites. We manually carry out the prospecting and outreach process for each individual client, giving you a bespoke link building service that you just won't get from package offers.
These services usually offer a choice in standard of links e.g. DA >10, 20 etc. We believe that this approach is flawed. Low quality links won't help you achieve your goals. At best they will be ignored by Google and at worst they will hurt your rankings.
All of our links must meet the same standards in terms of metrics, relevance and ability to pass genuine traffic to your website.
We've worked with Levity for a number of years during which period we have seen our website traffic, keyword rankings, domain authority and organic inbound lead generation improve thanks to their efforts.
Great results and helped explain the technical details of SEO.
We were over the moon with the results of our SEO campaign. The link building strategy helped us to outrank our competitors and surpass our targets.
Research
We pride ourselves in being one of the UK's best link building agencies and every link building strategy begins with a review of your website, looking at any past efforts, establishing the goals of the campaign, your keywords and linkable assets.
We will carry-out detailed research of your industry and competitors who are performing well in the search engines in order to identify link earning opportunities and content creation ideas. This will enable us to define an achievable link building strategy with realistic expectations.
Strategy
Each link building strategy is tailored to the specific goals and assets of each client. With us there are no generic link building services, you will have a clearly defined strategy with specific link targets pointing to optimised landing pages and assets on your website.
The research and feedback we receive from you helps us to ensure that the specific goals of the campaign are always at the forefront.
Implementation
Once the research and strategy is in place we can move on to the implementation of the link building process. Depending on the specific goals of the campaign we will employ a variety of sustainable link building tactics designed to drive genuine traffic to the website. This phase involves the creation of content to create linkable assets and pieces to support our outreach to industry influencers as well as analysis of competitor websites and unlinked mentions of your own brand amongst others.
This is a long process which requires expertise, patience and persistence. That's why many link building services tend to try to skip or speed up this part by buying low quality PBN links or submitting your site to useless directories. There are no shortcuts and those who put the consistent effort in reap the long-term rewards.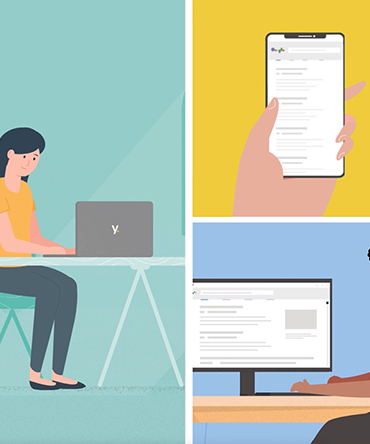 Review
We will keep you constantly updated with the progress of the link building strategy. We are completely transparent in what we do giving you access to Google sheets with real-time updates on the outreach process so you can outsource your link building strategy to us with complete peace of mind. As well as that you will be updated in greater detail in your monthly report on the links that have been earned to the website and the targets for the coming weeks. Our process is constantly reviewed to look at new strategies and opportunities to earn high quality links.