There are lots of key activities that can help to improve your SEO, from keyword research and content creation to technical optimisation.
Another important way to optimise your website is through internal link architecture and link building. For the purpose of this post, we're going to take an in-depth look at internal link architecture and how this can impact your rankings, traffic and more.
What is internal link architecture?
Link architecture refers to the method of linking internally across your website from page to page. This is one of the most critical steps when designing your site if you hope to rank better in the SERPs.
Thinking carefully about how you link your pages internally plays a big role in how search engines crawl and index your pages. Which, in turn, helps visitors to find your site and navigate your pages for the best possible user experience.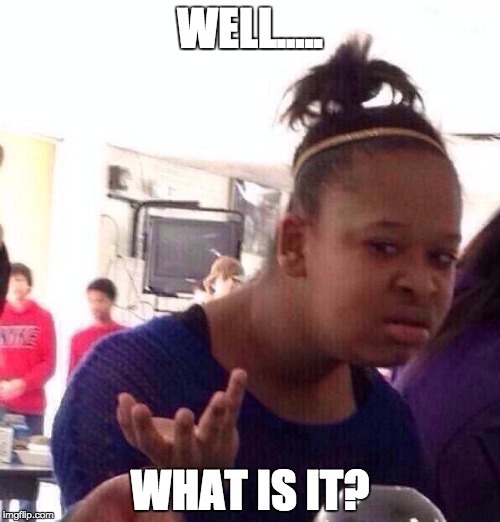 What are internal links?
In order to understand the architecture of these links, it's important to understand what internal links do. If you're not familiar, an internal link is one that links from one page of your website to another.
These help users navigate the site and find relevant content. For search engines, a similar process takes place as bots crawl your website, relying on internal links to find and navigate the pages. This will impact the SEO rating of each, and therefore, how visible they are on SERPs.
The different types of internal links
We're now going to dig a little deeper into the different types of internal linking and how this can impact the link architecture.
There are several common types of links you're likely to use on your website, and they each play a different role in the functionality of your site. The four key types of internal links include:
Menu/navigation links
Arguably the most important internal links are those included in your primary navigation menu. This is because they are a permanent part of your site, typically found in the header or towards the top of the page.
This part of the link architecture helps to guide users by setting out a hierarchy for your web pages. These pages (and therefore links) tend to set out the key categories/topics for your site.
As a result, they tend to be structured with the most important page near the top of the list, or on the left-hand side for horizontal navigation bars. This acts as a map, showing visitors where to go next and where the key information can be found.
Footer links
As with the primary menu, navigation links in the footer also remain static and consistent. Because these are at the bottom of the page, they should point to other important pages that the user might want to look at.
Essentially, if the user hasn't found what they're looking for by the time they get to the bottom of the page, the footer needs to provide the correct internal links.
For example, this could be T&Cs, deliver or return information, FAQs, contact details and other key information that didn't belong in the navigation menu at the top.
Sidebar links
Sidebar links can also act as a navigation menu, often used to send visitors to popular or relevant content. This might be things like a blog, news, recipes, or features. This is placed on the side as the user may not be looking for something specific, but rather just browsing or seeing what else is available.
These sidebar links can be used alongside main menus at the top of the page, and of course, footers at the bottom.
In-text links
Finally, we have in-text links and as the name suggests, these are embedded in the main body of a website's content. These are also sometimes referred to as contextual links.
In particular, this technique is used in blog posts or other long-form content. These links will lead visitors to the relevant pages on your site and will link from relevant anchor text. More on this later in the guide.
Why is internal linking so important and beneficial?
Unfortunately, too many website owners neglect their internal linking in favour of other areas of SEO, such as including keywords within content, page titles etc. But in order to optimise your website for the best possible results, you need to think carefully about the architecture of your internal linking.
By doing this, you can make your website easier to navigate and improve the user experience. This ensures that visitors have a good experience with your brand. You can also keep these users on your website for longer, guiding them around the site to different pages and helping them learn more about what you have to offer.
There are also several reasons that internal linking is beneficial for search engine optimisation and these include:
Establishing the authority of your website
Having strong internal link architecture can help to establish the authority of your website. As search engine bots crawl your pages, they'll see the internal links pointing to other relevant content and begin to recognise your site as an authority on your chosen topic or industry.
Not only this, but internal linking can help to pass PageRank to other pages on your website.
PageRank is an algorithm from Google that ranks webpages for how important they are and how much authority they have. So, if you link from a very authoritative page, to one that has had less recognition, this authority can be shared, increasing the overall authority of your pages and site.
Making it easier for Google to understand your structure and discover new pages
Solid internal link architecture can help search engines understand your site structure and the context of your pages.
This makes it easier to index these pages on SERPs. It can also demonstrate the relationship between two pages, making these pages easier to crawl. This is crucial for search engines to be able to find new pages.
If there are no internal links to a page on your site, the crawlers will not find it. This means, it won't be ranked and will be far less visible on SERPs.
Signalling context and relevance
In-text links need to be anchored to relevant words or phrases that help search engines give context to the links and pages, relevant to different search terms.
If your content and text don't align, then search engines are less likely to trust your pages, therefore, your anchor text and linked pages need to work together.
This is why it is crucial that you choose the right keywords.
5 steps to perfect your internal linking strategy
Now that you understand more about internal link architecture and how this can impact the visibility of your website, you need to get a strong strategy in place. Here are five steps to get you started:
Identify your pillar pages
You need to start your link architecture strategy by identifying your pillar pages. These are likely to be your main pages about broader topics. You can then begin to build clusters of topics or group ideas together to form the structure of your website and start the internal linking process.
For example, a company that sells wine might have three or four pillar pages, these could be:
These are the broad topics that will be covered somewhere on the site and these appear in the primary menu at the top of the page. It's important these cover some of the keywords, in this case, wine.
Start creating topic clusters
Once you've got your pillar pages in place, you can really begin building your link architecture by creating topic clusters. You will link from the main page to the more specific topics and categories.
Going back to our wine example, the first cluster for the 'Wine' page could be:
All wines
New releases
Special collections
This could then be split out even further into smaller topics. Going from 'All wines' you can link to the different colours and tastes:
Red
White
Sparkling
Rose
Orange
Dessert
As you start doing this, you'll really start to see the structure of your internal links coming together and this will help to strengthen your site authority.
Always choose the right anchor text
You need to make sure that you choose the right keywords for these clusters. Starting with the keywords from your pillar pages, you should choose anchor text that is clear, relevant and to the point.
This text helps the users to understand what the page is about, but also search engines. It is often underestimated just how important anchor text can be for internal links in helping a page to rank for it's target keywords.
These rules also apply when adding in-text links. You need to make sure that whatever the anchor text may be, the user and search engines will understand this straight away. There is no room for confusion or ambiguity, you need to get straight to the point and provide context.
Identify high authority pages and begin linking
There are several factors that can impact the authority of a web page, in particular, having high-quality backlinks. In order to share this authority as we discussed earlier, you need to identify high-authority pages and be strategic about your internal links.
Providing you link to relevant pages using the right anchor text, you can start linking newer, lesser-known pages to those with higher authority to share the wealth.
Don't try to do it all at once
Lastly, this is not a process you want to rush and in the early stages, you may not have many high-authority pages to work with.
So, the best thing to do is to choose a page or particular piece of content that you want to perform better and identify opportunities for internal linking, as well as other chances to boost your SEO efforts.
Monitor these pages over time to see the results. You might need to rethink your strategy if they are not gaining visibility as quickly as you'd like.
Internal link architecture top tips and best practices
As internal linking is such an important part of your SEO strategy, you need to do all you can to get the best results. As well as using the steps we've outlined above, we've also put together some top tips and best practices to strengthen your strategy. These include:
Choosing the right keywords – It's important that you use descriptive and relevant keywords as anchor text throughout your website. That's why it's so vital that you do your research and find the right keywords and phrases
Be strategic with your dofollow links – In order to pass along PageRank, your links need to be dofollow links. So make sure to check these if you want to boost the authority of your pages
Link old content to new content – When creating new content, webpages or blog posts you need to make sure you're linking to old, albeit relevant, content
Update old content with new links – It's also important that you go back through old content and give it a refresh from time to time, adding links from new webpages and blogs, and possibly even editing the content with better keywords where required
Open on the same page – It's best practice to make sure that any internal links open in the same tab rather than a new window, so as not to send users away from the site. This is an important part of creating strong internal link architecture
Why not outsource your SEO and link building strategy?
Keeping all these strategies and top tips in mind, you can begin working on your SEO internal link architecture.
However, we know that this can take a lot of time to get right.
For one thing, you have to keep going back and reviewing content, ensuring no links are broken and updating where appropriate. As such, this can be a very labour-intensive activity and one that requires constant revisiting.
So, if you don't have the time or resources to focus on your internal link architecture right now, why not outsource your SEO strategy to experienced specialists like our team at Levity Digital? It can save you a lot of time, effort and let's face it, stress, in the long run.